Closed Circuit Television (CCTV) is a self-contained surveillance system comprising cameras, recorders and displays for monitoring activities in various places, such as a store or company. It is estimated that there are 25 million CCTV cameras in the world. Due to the legal requirements and criminal activities, many businesses invest in CCTV cameras UK to improve security. Read on to know more about the towns and cities by surveillance camera concentration in the United Kingdom.
Background of CCTV cameras UK
CCTV cameras were first developed in the late 1970s and were initially confined to places sensitive places, such as banks. The CCTV units were expensive at that time and the picture quality was poor. Since the last 20 years, the picture quality of CCTV cameras has improved dramatically and the use of CCTV has risen exponentially in the UK.
With technological advancements, CCTV cameras now capture high-resolution pictures and are capable of remote operation. They can even identify car number plates and record them on a central database. The congestion-charging scheme introduced in London in 2003 is a perfect example of this technology.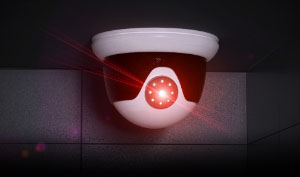 Number of CCTV cameras in the UK
According to the British Security Industry Authority (BSIA), there are 5.9 million closed-circuit television cameras in the United Kingdom. "This study represents the most comprehensive and up to date study undertaken into the number of CCTV cameras in the country," said Simon Adcock, member of BSIA. "As there is no reliable source of data, no number can be held as truly accurate. However, the middle of our range suggests that there are around five million CCTV cameras in the United Kingdom."
"This report is another reminder of how out of control the surveillance system of our country has become," said Nick Pickles, director of privacy campaign Big Brother Watch. "This report should be a wakeup call that the residents of Britain have a sense of responsibility towards security."
In the United Kingdom, there are between 291,000 and 373,000 CCTV cameras in public sector schools, and 30,000 to 50,000 cameras in independent schools. Restaurants have an estimated 53,000 to 159,000 surveillance cameras, while there are 159,000 cameras in health centres. Most of the CCTV cameras UK are funded by private companies because they offer the best return on investment. These companies also provide the majority of CCTV footage. These footages are an invulnerable source of evidence for the police.
 "There is a misconception among people that the CCTV cameras in the United Kingdom are owned by the government. It is private businesses that own these cameras, not the government. These cameras are not available to the government and law enforcement agencies every day, they are busy working to protect their owner's premises," said Pauline Norstrom, vice chairman of the BSIA's CCTV section. "The police ask the private owners for CCTV footage only if a major crime occurs. Without the help of private businesses investing in their own systems, the police officials would only have access to one publicly-owned camera per 1,000 head of the UK population."
CCTV cameras in London
A recent study has revealed the number of CCTV cameras used by the council and government buildings, but studies still attempt to find out the number of cameras used among individual buildings and private households. Although the number in the study can be troublesome, a figure of 500,000 provides a good estimate of CCTVs in London.
There are a large number of CCTV cameras in the London underground system to ensure safety and reduce crime. The underground system has 15,516 surveillance cameras. Most of these cameras can be found in St. Pancras and King's Cross station, monitoring 81 million people per year. Here is a list of the top stations with the number of CCTV cameras:
Oxford Circus – 309
Waterloo – 303
Green Park – 210
Elephant and Castle – 190
Bank/ Monument – 182
Westminster – 177
Piccadilly Circus – 175
Wembley Park – 171
Canary Wharf – 167
0
0
Adam Nash
https://www.ukcctvinstallations.co.uk/wp-content/uploads/2020/08/logo-2.png
Adam Nash
2019-11-12 08:31:58
2021-06-10 10:16:35
CCTV Hotspots UK: Number of CCTV cameras in UK