With the increase in crime rate in recent years, it's very important for you to secure your premises by installing a good CCTV system. If you own a business, a CCTV system will ensure maximum protection against threats from outside or even from among your employees. A surveillance system also allows you to protect and prevent the loss of your important documents that are proprietary and confidential.
Benefits of a good CCTV system
Here are some of the advantages of installing a good surveillance system:
Increased deterrent – CCTV systems act as a major deterrent to potential thieves and criminals. Once they realize that your premises are secured by a surveillance system, they won't carry out any illegal or criminal activities.
Safer working environment – Surveillance systems ensure adherence to health and safety policies and can be invaluable in staff training.
Eliminate fraudulent insurance claims – In a society where people are more sensitive than ever, it's very important for you to protect your business against insurance claims that are not legitimate. A CCTV will help you in knowing whether the claim is true and can reduce your premiums to a great extent.
Employee protection – A CCTV system is a perfect solution for preventing assaults and false claims of misconduct. It will ensure total peace of mind and will help to mitigate any potential problems stemming from incidents at your premises.
CCTV with remote monitoring
This security system sends the images from your CCTV cameras to the remote monitoring stations. The professionals in these stations keep an eye on your premises in order to detect any suspicious activity. Remote monitoring offers an enhanced level of security and also immediately alerts the emergency services.
What is remote monitoring?
Surveillance systems are a great way to keep criminals away from your premises and remote monitoring only enhances their capabilities. With the help of an internet connection, the system sends your CCTV images to an external remote monitoring station. The monitoring stations are designed to respond to any criminal activity, protecting your property from criminal damage.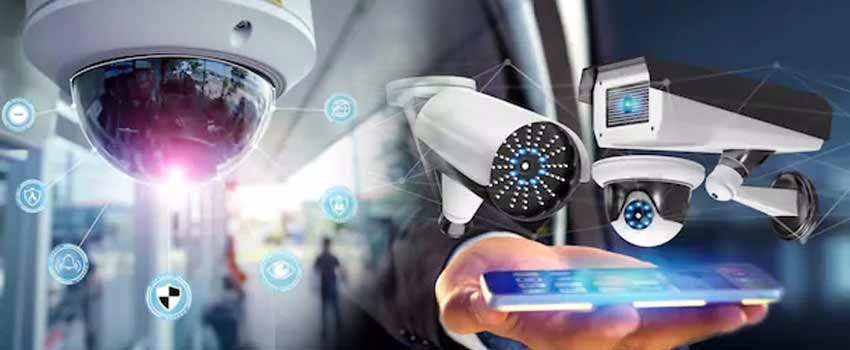 How does remote monitoring work?
Most CCTV service providers offer different types of monitoring options, such as full-time monitoring and after work monitoring. A remote monitoring system works in the following way:
The system sends images from CCTV cameras to a remote monitoring station.

When suspicious activity is detected by the system, a signal is sent to the security professional. The expert manually monitors the scene and adjusts the cameras to achieve the best footage possible.

A loudspeaker is used to warn the criminals.

An alert to the emergency services is also sent by the professional, along with others that you wish to be notified.
Advantages of remote monitoring="
Remote monitoring allows the professional to move and adjust the camera from a remote location, providing you with the best footage in case any criminal activity occurs. It can also save your money because the intelligent video analysis offered by these systems eliminate the need for a security guard.
CCTV with visual verification
You might have experienced that even the highest quality alarm system sometimes provides false alarms. Statistically, over 90% of activations are false alarms, which costs both users and installers in terms of time and money. Also, false alarms annoy local residents if they happen frequently. With advances in CCTV technology in the past few years, a visual verification system offers a solution to this problem.
What is visual verification?
Visual verification refers to the transmission of CCTV images in real-time via the security system. The images are transferred to the Alarm Receiving Center (ARC) where it is determined whether the alarm activation needs physical attention. These systems differ from the CCTV systems and they only offer evidence of the presence of human activity or movement at the source of alarm. Also, video images captured by visual verification systems cannot be used as court-evidence as they are of low quality.
How visual verification works?
The operating principle of a visual verification system is quite simple. A passive infrared motion sensor which has a built-in video camera captures images of the location when an alarm is activated. The captured images are then sent to the ARC so that the source and cause of activation can be identified. The ARC then alerts the professional if attention is required and it also records and stores the images for further reference. If the cause of activation remains unclear, the ARC operator monitors the situation in real-time. 
0
0
Adam Nash
https://www.ukcctvinstallations.co.uk/wp-content/uploads/2020/08/logo-2.png
Adam Nash
2020-01-16 09:12:33
2022-09-02 14:14:18
The Different Types of CCTV Monitoring Services